Tonight you had your favorite food... spaghetti. I usually feed it to you, but tonight I decided to let you eat it by yourself. Well, you enjoyed it:

(Please ignore the crappy iPhone pics, my camera batteries are dead.)

Messy, messy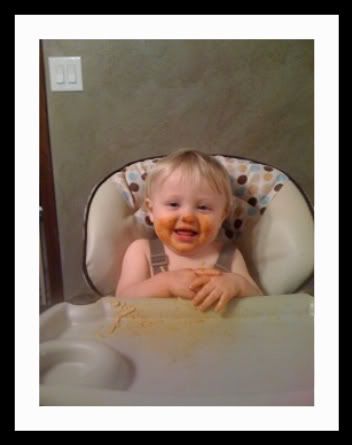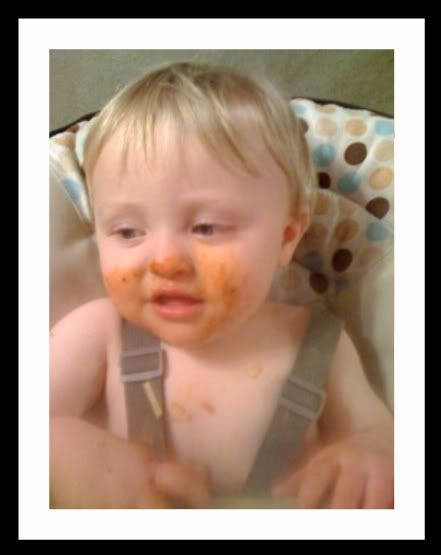 I don't even know what to say about this face, just shows your ornery self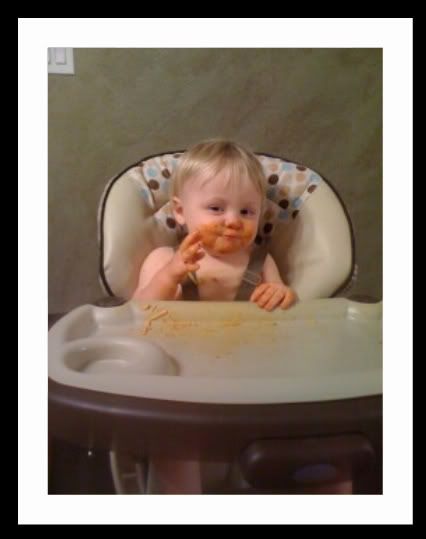 This all led to your 2nd bath of the day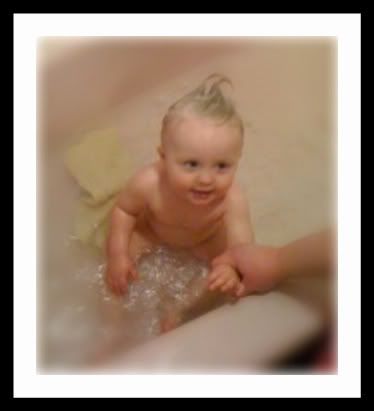 Yesterday your grandma, grandpa, and Uncle Tanner came to town. We moved your slide to the front yard and you and grandma played and played and played on that thing. Later that day I went and got you a car.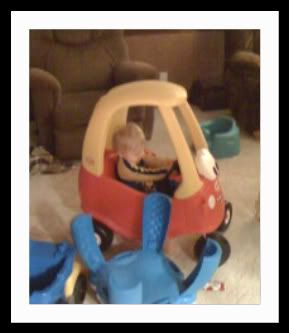 You love it! But a lot of the time I catch you doing this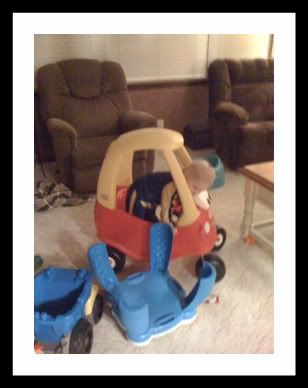 You are a little monkey right now! All you ever do is climb on EVERYTHING! You are definitely all boy!